Spain debt fears drive stocks lower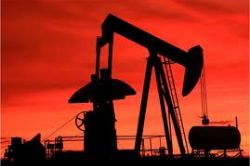 European stocks fell and Brent crude dropped below $125 on Tuesday, as concern that the euro zone remained vulnerable to Spain's financial struggles eclipsed recent enthusiasm following better U.S. and Chinese manufacturing data.
European stocks dropped 0.5%t, with the Spanish stock index IBEX tumbling 1.4%, hit by worries over Madrid's ability to tackle its debt burden while its economy flounders.
The MSCI world equity index was down 0.1% at 1130 GMT, taking a breather after a two-day rally, and U.S. stock index futures pointed to a lower open on Wall Street. Futures for the S&P 500, Dow Jones and Nasdaq 100 were down 0.2-0.3%.
Spain's debt will jump to its highest level since at least 1990 this year as the economy sinks into recession and borrowing costs rise, a document detailing the country's 2012 budget showed, pushing Spanish 10-year bond yields up to 5.43%.
The number of registered Spanish jobless also rose for the eighth straight month in March as companies from all sectors continued to lay off staff.
Madrid's IBEX has lost 7.4% so far this year, strongly underperforming other euro zone markets such as Germany's DAX, up 20% year-to-date, and France's CAC 40, up 9.2%.
"The mood is improving in the United States, but in Europe the temptation to book profits on stocks is high after the recent strong gains as doubts remain, particularly over Spain and Italy," Agilis Gestion fund manager Arnaud Scarpaci said.
"People are switching to more defensive stocks, such as pharmas, while appetite for oil-related shares is also growing with oil prices on the rise."
Recent doubts over the pace of global economic growth and a conviction that the euro zone's debt crisis is far from over have given pause to a robust rally for stock markets in the first quarter.
The dollar fell to a one-month low against a basket of currencies on Tuesday, pressured by its fall to a three-week low versus the yen as investors reduced recent hefty short positions in the Japanese currency, and a recovery in the euro.
BRENT CRUDE DROPS BELOW $125
In pre-Easter trade, investors' focus was on the release of the U.S. Federal Reserve minutes to the March meeting, due later in the day, which will give further insight on how inclined policymakers are to take additional easing steps to support the economic recovery.
Recent comments from Federal Reserve policymakers suggest a high threshold for further Fed easing may be set and that they probably want to see a marked deterioration in the recovery before they would support another round of monetary stimulus.
Brent crude oil futures dropped $1 to $124.43 a barrel, surrendering a portion of the previous session's sharp gains after U.S. gasoline demand data weakened sentiment.
"I don't expect demand to pick up more than the seasonal pattern, if at all," said Carsten Fritsch, an analyst at Commerzbank in Frankfurt. "Talk about demand destruction will continue and cap prices."
Earlier on Tuesday, Japan's Nikkei share average fell 0.6 percent, although it managed to remain above 10,000, as the yen rose to a three-week high against the dollar, triggering a bout of profit taking on shares of blue-chip exporters.
German government bonds, seen by investors as a safer home for cash in Europe, erased earlier losses as concern about the weaker euro zone outlook mounted.
ECB President Mario Draghi is expected to acknowledge the relative weakness of the bloc's economy in comments after Wednesday's interest rate-setting meeting and suggest a wait-and-see attitude.
"Bunds are poor value. The global economy is not in such a bad state as people feared," RIA Capital Markets bond strategist Nick Stamenkovic said.