AENA expected to generate €4.5 mln profit in 2012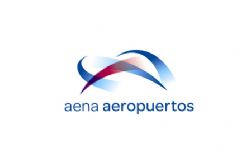 AENA are on course to end 2012 with a profit of €4.5 million compared to ending last year with losses of €26.2 million, according to figures shown in the Draft State Budget.
This return to profitability will come as the result of an expected turnover of €3'467 million euros, an improvement of 7.2% over the same period last year.
Furthermore, employee expenses are projected to come to €941 million euros, representing a saving of more than €25 million on 2011.
At the end of 2011, AENA debt totaled €14'942 million euros.