AENA to invest €4.4 Million at San Javier airport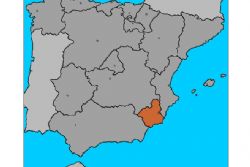 Since the details of the budget were announced by Mariano Rajoy last Friday, analysts have been examining the budgets of each Ministerial department to determine the implications for the country.
Although every department saw it's budget being cut on the amounts paid in 2011, the Ministry of Development has seen a reduction of almost 40% on last year's amount.
However, on closer inspection it has been revealed that during 2012 AENA has budgeted to spend a further €4.4 Million at Murcia's San Javier airport.
Of this amount €1.2 million will be spent on the new terminal building, €1.2 to support investment and maintenance, €1.7 on Security and €0.2 on planning.
This news prompts 3 questions :
1.) If this budget was already in place, then surely those in authority at AENA, The Ministry of Development, Aeromur and the Regional Government of Murcia already knew that the airport was unliklely to open by the summer of 2012 (as initially promised), before this weekends news that neighbouring Corvera airport is unlikley to be fully operational before summer 2013 ?
2.) Surely an investment of €4.4 Million on an airport that 'could' be closed by the autumn is excessive and wasteful ? - especially when the airport has been losing passenger numbers year on year since 2007 ?
3.) Does this not further complicate the negotiation process with regards to the compensation being claimed by AENA for investment they made at the airport prior to news that San Javier would be closing in favour of Corvera ?