European shares fall on Spain concerns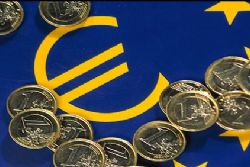 European shares fell on Thursday, with concerns about Spain and its ability to meet budget targets hitting the euro zone peripheral indexes, while more losses were expected after the FTSEurofirst 300 index broke a support level.
A dismal Spanish bond sale on Wednesday heightened concerns about funding difficulties for weaker euro zone countries, with investors seeing an easing of the effects of the ECB's huge liquidity injections.
Sentiment was also hurt by fading expectations of more stimulus from the U.S. Federal Reserve. With markets set to close for the Easter break, investors were unwilling to hold onto long positions.
The FTSE 100 reversed earlier gains after British factory output suffered its biggest monthly fall in almost a year in February, increasing worries about the country's economic recovery.
The Spanish IBEX 35 index was among the worst performers and touched a 7 month low, with investors still nervous after the disappointing bond auction in the previous session.
Banking stocks, many of which have large exposure to the region's peripheral debt, reversed earlier gains and were among the worst performing stocks. The STOXX Europe 600 Banks index was down 0.7%.
By 0926 GMT, the pan-European FTSEurofirst 300 index of top shares was down 0.3% at 1,047.91 points hitting a 2 month low and breaking a support level at 1,050 which represented its March low.
Traders said the index now had the potential to fall to its January low of 1,027 points and an area where buying has emerged in the past.
"There is still worry about Spain and it is a four-day weekend and investors do not want to be long going into it as they don't know what potential news could come out," said Will Hedden, sales trader at IG Index.
"The index has moved through a support and I would not be surprised if it gets worse."