EU proposes easing of regulations on new vehicle imports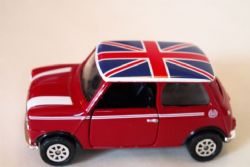 The European Commission (EC) yesterday proposed a regulation which, if approved, will elimate the need for excessive paperwork and remove the requirement for all new vehicles imported into the country to hold a Spanish technical inspection (ITV) in all but a minority of instances.
The reform, which will need the approval of the EU Council of Ministers and European Parliament before it can be brought into effect, could mean €400 or more is saved per vehicle imported. The proposed change will also mean that the time taken to import a vehicle is slashed considerably from the current 5 week average.
The first step is for all regulations across the EU to be brought in line within a 30 day period, specifically the period of time that a vehicle can be used on a temporary registration plate between it's purchase in another country and the time it is imported and registered in Spain.
During this time, the traffic authority of the exporting country will e mail all the corresponding details for the vehicle to the DGT, who will then issue a new registration without the need for any additional paperwork. This also eliminates the requirement for an ITV to be performed before the vehicle can be registered.
The reform also aims to encourage those moving between EU countries to take their existing vehicle with them.
If approved, the changes to the law will allow car rental companies to move their fleet of vehicles around the continent at will to suit peak requirements without having to worry about about the different legalities currently in effect in each EU member state.