Standard & Poor review 6 Spanish utilities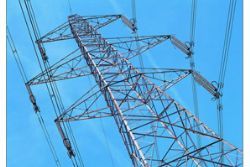 Standard and Poor's credit rating agency has today reviewed the standing of 6 utility companies.
Three Spanish-owned Electricity providers were placed on 'negative outlook', whist the other three - two Spanish owned, and one Italian, but listed on the Madrid stock exchange, remained unchanged.
The three utilities with a negatve outlook are Iberdrola, REE and Enagas, due to legal uncertainties arising from the government's measures to reduce the tariff deficit and cut electricity costs.
However, S&P decided against changing the outlook for Gas Natural and Endesa, and that of Italy's Enel.
The agency rekeased a report earlier today explaining that the current political and economic risks in Spain weaken the benefits of several energy companies, including gas and electricity, in the short to medium term.
S&P also warned of the revision of tariffs and the fact that it is the government of Spain who imposes a specific regulatory framework.