Problems at Iberia cause Willie Walsh to lose bonus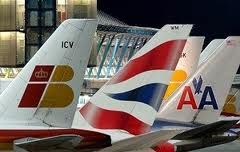 The Group CEO of International Airlines Group (IAG) missed out on £1.35 Million of his yearly bonus for 2011, according to the annual report for the group, published yesterday.
Willie Walsh did not qualify for this payment due to the non-compliance of group performance targets, including profitability.
The CEO, who still received a base salary of £825,000 and a £302,000 bonus, announced pre-tax profits of £425.6m in the year to December 2011. When the results were revealed in February, Walsh said: "BA is making money and Iberia is losing money. The Spanish economy is weak and operating costs at Iberia are too high, unacceptably so, but this is being tackled."
Yesterday IAG's annual report also showed that Walsh and the head of Iberia Airlines - Rafael Sánchez-Lozano Turmo - asked for their basic salaries for 2012 to be frozen at 2011 levels.
Iberia pilots begin the first of 24 strike dates to be held until July 20th next week, which will result in the cancelation of 156 flights. Each date of strike action is expected to result in the loss of €3 Million for the airline.