'Spain Faces Severe Challenges' : IMF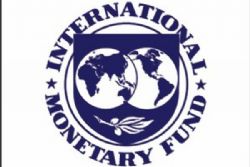 Spain faces "severe" economic challenges that need to be addressed through sustained reforms, including within its budget, an International Monetary Fund spokesman said on Thursday.
Spokesman Gerry Rice said the IMF was still assessing details of Spain's newly unveiled budget, which outlines steep spending cuts. The EU has demanded Spain's budget deficit be cut by 3.2% this year.
The budget proposes savings of €27 billion euros for the rest of 2012 from the central government budget, equivalent to about 2.5% of GDP.
The country is thought to have fallen back into recession over Q1 and has the highest unemployment rate in the EU.
"We will point to the need to ensure compliance with the new target, not just at the central level (but) also at the regional government level," Rice told a regular briefing for reporters. "Clearly the challenges Spain is facing are severe (and) market sentiment remains volatile."
Rice said Spain has been taking "strong and wide-ranging" policy action, which the IMF has supported.
On Hungary, Rice confirmed that the IMF had held another round of informal talks with the country's chief negotiator with the IMF, Tamas Fellegi, in Washington on Wednesday. He said there was no date set for formal negotiations on an IMF financing package.
"We have no dates for a possible start of negotiations on a program," he said.
"Before we do that we need to see tangible steps that show the authorities' strong commitment to engage on all the policy issues related to macroeconomic stability."
Hungary is seeking a new multibillion-dollar funding deal from the IMF, which has been hampered by a legal dispute with the European Commission involving the judiciary.