Spanish banking consolidation to accelerate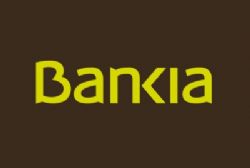 Spain is accelerating consolidation of its banking sector, Economy Minister Luis De Guindos told Reuters this week, expecting more mergers by May.
Meanwhile, a privatisation process starts next week for the last 2 part-nationalised lenders.
Spanish loan defaults have already reached their highest level in 18 years, moving the focus beyond banks' exposure to the real estate crash which began in 2008 to their entire €1.8 trillion euro loan book.
However, De Guindos said all Spanish banks had already met tough capital requirements set by the European Banking Authority under a €115-billion recapitalisation plan decided by EU leaders in December.
"I do believe there will be more (merging) operations. No doubt about it," he said, adding that the government would speed up the sale of rescued lenders Banco de Valencia and CatalunyaCaixa.
"In the next days, right after the Easter week, we will initiate the privatisation process of both ... I can already tell you there is interest from investors," he said.
The government launched the banking reform early this year, aiming to mop up real estate losses through mergers and achieving cost savings without dipping into state funds.
Many analysts say banks will need more money as the country sinks into its second recession in three years. Concerns that Spain will struggle to repair the ailing banks and simultaneously meet tough budget deficit targets weighed on a debt auction on Wednesday.
Sources close to Banco Mare Nostrum (BMN) told Reuters in February that it would be a clear candidate to absorb Banco de Valencia and inherit its presence on the stock exchange.
Most of the big Spanish lenders, such as Santanderand BBVA, are likely to be looking at CatalunyaCaixa due to its strong presence in the northern region of Catalonia.
De Guindos said any bank with less than 80 billion euros in assets should now find a merger partner.
Banco Mare Nostrum, NovaCaixa Galicia, Liberbank, Bankinter all fall into this category as well as the combined entities Unicaja-Caja España-Caja Duero, Ibercaja-Caja Tres or Kutxa-BBK-Vital.
"There is a series of banks with around €70 to €80 billion in assets. I don´t think this size is big enough," he said. "We want the entities to be bigger not for the sake of it but because we think they´ll be better run."
Spanish banks have been among the biggest takers of cheap loans which the ECB offered to avert a new euro zone credit crisis. However, the positive effect on the Spanish banking system is now wearing off.
The total capital shortfall of Spanish lenders is estimated at around €78.2 billion.
Of this amount, €52 billion fall under the government's plan to cover possible property losses and €26.2 billion are required for banks to reach by June the 9% core tier one ratio set by the EBA.
De Guindos said the central bank had reported that the targets had been met. "The information I have from the Bank of Spain is that all the banks already comply perfectly," he said.
Large domestic lender Bankia, for which no suitor has stepped forward so far, is a likely test case for the reform plan. In total, Bankia must find €5.07 billion in capital by the end of 2012.
Bankia told the Bank of Spain on Friday that it could meet requirements for making provisions against real estate losses without public money or merging with another entity, sticking with its standalone strategy.
Earlier this year, government and financial sources told Reuters that the newly-installed centre-right government wanted to merge Bankia, which is particularly exposed to real estate, with another big bank such as BBVA or CaixaBank.
But since then BBVA has taken over Unnim and CaixaBank has done a deal with Banca Civica, making it less likely they will have appetite for further deals.
De Guindos declined to comment on Bankia but pointed out that Spain's banks had until May 31 to say if they needed to merge with other entities.