Outlook for Spanish firms darkens as crisis mounts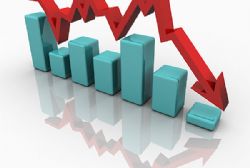 The outlook for Spanish companies is taking a turn for the worse as the country becomes Europe's new crisis victim, moving out of sync with firms in other euro zone countries such as Germany, France and Italy where the momentum has improved.
Concern that the euro zone's fourth-biggest economy won't be able to meet tough deficit targets and fix its struggling banking sector have prompted investors to dump Spanish assets this week, from equities to government debt.
Despite new tough budget measures, Spain's borrowing costs have been surging, with Spanish 10-year bond yields hitting 5.8% on Thursday, their highest level since before the ECB's massive liquidity injection in mid-December.
As the country slips into recession and its public debt as a ratio to GDP jumps this year to its highest level since at least 1990, the spectre of a Greek scenario for the Spanish economy - plagued by an unemployment rate above 20% - resurfaces.
After showing resilience in 2011 - thanks in part to strong exposure to Latin America's solid economic growth - Spanish share prices have fallen. Madrid bourse's benchmark IBEX index fell to a seven-month low on Thursday.
"While Italy has been giving strong signals to the market about the country's efforts to fix things, Spain has become the focus of all attention," said Franck Nicolas, head of global asset allocation at Natixis AM, which has €287 billion euros of assets under management.
"Divergences between countries have become extremely important within the bloc. This opens the door to very interesting 'pairs trades'. We're actually 'long' Italian shares and 'short' Spanish stocks," he said.
Despite the 15% slump in the IBEX since mid-February, the bruised index isn't attracting bargain hunters seeking a good deal, as the stocks are not getting cheaper in terms of valuation metrics.
The index, which include global players such as Telefonica and Repsol, trades at about 9.7 times 12-month forward earnings, roughly in line with the price-to-earnings (P/E) ratio of the euro zone's blue chip Euro STOXX 50 index.
Indeed, as the country sinks into recession, equity analysts are taking out the axe to cut their profit outlook for Spanish firms.
The proportion of analysts slashing their forecast for Spanish companies over the past three months versus the ones raising their forecasts - a key measure known as 'earnings momentum' - has risen by about 5 percentage points since early February, Thomson Reuters I/B/E/S data shows.
The sharp rise in downgrades on Spanish company outlooks bucks the trend seen across Europe, where the momentum has improved over the past two months.
Even Italy, whose shaky finances have been in the spotlight since mid-2011, has seen the number of forecast downgrades sharply decelerating over the past few weeks, while the earnings momentum is about to turn positive for German companies, data shows.
Although the overall outlook for Spanish companies is darkening, Pierre-Yves Gauthier, head of equity research at AlphaValue, thinks investors have been over-reacting, which will create opportunities for stock pickers at some point.
"The Spanish market is feeling the pinch from the economic headlines, and a lot of investors don't make any discrimination: they sell everything, and some use trackers and exchange-traded funds (ETFs) to go 'short' on the index," he said.
"But for most of the country's big companies, there is no reason to panic. For names like Inditex, Santander , BBVA and Telefonica, Spain represents a relatively small portion of their revenues."