Spanish Employers force 2.5 Million hours in unpaid overtime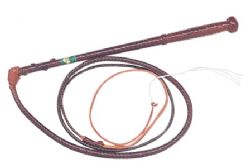 Spanish employees are currently working a total of 5.19 million extra hours in overtime every week - only half of which is paid for - according to a report published yesterday by the National Institute of Statistics (INE).
The study revealed how employees are being asked to work 2,521,800 hours which go unpaid, representing a total of 72,028 full working days of 35 hours per week.
This total amount of unpaid work equates to that of more than 70,000 full-time employees, according to the results gathered over the fourth quarter of 2011.
Furthermore, during the last quarter of 2012 the number of overtime hours remained almost the same when compared with the previous quarter (5.19 million hours), whilst the number of hours worked but unpaid increased by 158'400.
The worst business for non-payment of overtime is the sale and repair of motor vehicles, with additional 432,700 hours being worked every week.
Other sectors of note are education (247,400 hours) and IT and Customer Services (233,700 hours). As a percentage of the most unpaid overtime being asked of employees, the education sector comes out worst with 94.5% of all extra hours going unpaid, followed by finance and insurance at 81.7%.