PP and PSOE collaborate to encourage overseas voters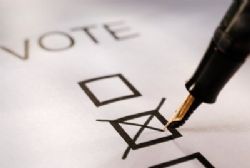 PP and PSOE are expected to push for a new electoral law reform in order to increase the number of Spanish Nationals living abroad who take part in general and regional elections, following a marked decline in numbers over recent years.
Early in 2011 it became the responsibility of the overseas voter to register their intention to vote in any such election so their credentials and identity could be checked before they could do so, however both parties have received complaints that the process was too complicated and decided to act on this.
The Director of PP Abroad, Alfredo Prada, and the Secretary of Emigration for the PSOE, Carmela Silva, have begun talks to discuss ways to encourage the increase in numbers listed on the Electoral Roll of Absent Residents (CERA).
In the regional elections of May 2011, and the General Election of November, 10% of those eligable to vote abroad were expected to do so, however just half of this amount were able to submit their vote on time.
In the last weekend's Andalusia elections, just 7.1% of eligible overseas voters did so, as did the recent election in Asturias, with 3.3%.