UPyD disappointment over Paramount Murcia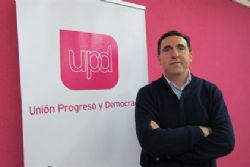 The Murcia spokesman for the UPyD, Rafael Sanchez, has spoken of his disappointment in Premursa's recent decision to cut the planned footprint of the Paramount Pictures theme park by one-third.
Sanchez spoke of it being a bad sign that an area of the park that was intended to be dedicated to hotels and restaurants will now be lost, and cast doubts over the claim that it can still become the best theme park in Europe.
With regards to the use of public money, the UPyD spokesman commented that "it is expected that the project poses no risk or financial loss to the public, who are already being punished by the economic crisis and the mismanagement of its Administrators".