Just 3 Young Persons Mortgage Products on offer in Spain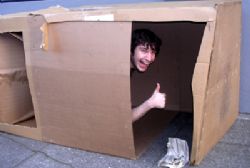 A few years ago mortgage offers of low interest rates, a 100% loan and a 40 year repayment period were not uncommon for first time buyers in Spain, however this has now become a thing of the past.
Cinco Dias has reported how, in July of 2009 there were 42 different mortgage products on offer in Spain from a variety of lenders who made special provision for young first time buyers, whereas today there are just 3.
Once such product is offered by Caixa d'Enginyers, and is offered at anyone under the age of 35 and covers a 40 year repayment period. Interest is fixed at 3.95% for the first year and then changes to the Euribor rate plus 1.20% or more, with the terms being dependant on the applicant paying through direct debit and contracting the appropriate life and home insurance cover.
Unnim, now controlled by BBVA, offers first time buyers their 'young Mortgage 1nnim', with a 40 year repayment terms up to 80% of the property value for those aged 30 years and below. However, the interest rate is set at 4.75% for the first 2 years, rising to Euribor plus 2.75%, with a minimum rate payable of 4.2512%.
Banco Popular also offer their 'Bancopopular-e' product which sees an interest rate being foxed at 2.75% for the initial 6 months. Thereafter the rate changes to the IRPH national average percentage rate of mortgage repayments over the previous 3 years - plus 0.6%. The mortgage is available for a maximum 40 year repayment term, at a maximum of 80% of the property value, and to those under 35 years of age.
In previous years it was common for banks to offer subsidised mortgages for young people through an arrangement with local andregional governments, but the ending of this practice has made things even more difficult for first time buyers. The last of these mortgages was arranged in La Rioja last year, however it seems that this scheme has now become a thing of the past.