Aerocas to ask for Gov't help at Castellon Airport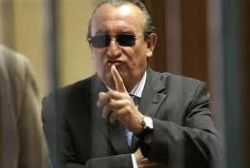 The President of Aerocas, Carlos Fabra, announced yesterday that he will meet with the Minister of Development in Madrid within the next few months.
He spoke of how he will use the meeting with Ana Pastor to seek the support of the Government for the move away from their previous contract with Airport Concessions to manage Castellon airport. Whilst he will also discuss the process whereby the airport can be brought into timely operation, it is expected that he will approach the subject of the possibility of AENA managing the facility once again.
As before Fabra, who is also the President of the PP for the province of Castellon, insisted on the council having the final approval with regards to the financial settlement reached between Aerocas and Airport Concessions for the termination of the contract between the two parties.
Yesterday the regional Minister for Tourism for Valencia, Lola Johnson, confirmed that the negotiations between Aerocas and Airport Concessions had been brought to a conclusion, but declined to give details of any compensation package involved.