New job creation in Spain expected 2013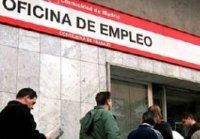 The Spanish government expects job creation starting from 2013, ABC reported, citing unidentified government officials.
The government is considering measures to reduce spending in health care and education, including increasing patients' share of drug bills and reducing the number of tax-funded medical services, the newspaper reported without saying how it obtained the information. The government also may raise fees for university students and increase teachers' working hours, ABC said.