Spain cuts crude oil supply from Iran by 30pct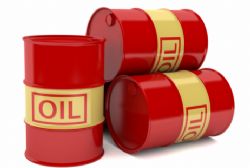 Spanish crude imports from Iran decreased in January, while its supplies from other sources such as Nigeria and Iraq increased considerablly, following the imposition of sanctions on Iran by the EU.
The volume of crude oil imported was believed to stand at 279,000 tonnes in January, a decrease of 31% on the previous month.
As a percentage, Iranian oil represented 9.5% of all imports in December, falling to 6% in January. Earlier in 2011 the percentage had reached as high as 14%.
Spain relies on importing almost every drop of it's crude requirements, and increased supplies from Nigeria, Iraq and Libya earlier this year - especially from the later country, following the end of the recent civil war.
EU imposed sanctions on Iran began on Jan. 23rd due to concerns over the Islamic republic's nuclear programme, although importers were given until July 1 to ship any existing contracts.
Industry sources expect Spain's crude imports from Iran to have dropped further in February.
Spain's largest oil refiner, Repsol, has repeatedly declined to comment on details of its oil purchases, but in February the government said the country's two biggest oil companies had sourced alterntive supplies from Saudi Arabia, Russia and, to a lesser extent, Iraq.
Meanwhile Cepsa, Spain's No. 2 refiner, has said it plans to source supplies from the United Arab Emirates.
Repsol has the capacity to refine 890,000 barrels per day and Cepsa, which is owned by Abu Dhabi investment vehicle IPIC, 430,000 bpd.