Overseas transfers paid to Spain reaches record level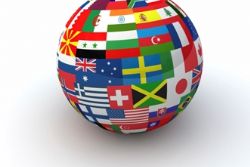 El Pais has reported how the amount of money being brought into Spain from overseas reached a record level last year.
During 2011 €5.701 billion were transferred into the country from overseas - an increase of 6% on 2010. Aside from a small dip in 2009, the figure has been gradually increase in the face of a downturn in the global economy, according to the Bank of Spain.
The National Institute of Statistics (INE) have suggested that this may be due to the increase in the number of Spaniards moving abroad to find work and sending money back to support family, or to save for their return. The number of overseas workers has grown from 1.4 Million in 2009 to 1.8 Million by January of 2012 - an increase of some 23%.
The money being sent out of Spain by immigrant workers increased slightly in 2011, despite 3 years of contraction following the bust of the construction and property markets. Even so, total remittances last year fell to more than €1 Billion less than the high of €8.448 billion reached in 2007.