Banco Espirito Santo launch 'Ronaldo' deposit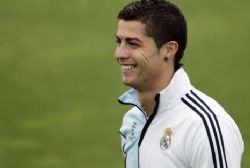 Spanish lender Banco Espítiro Santo, launched a campaign today to attract new customers, using footballer Cristiano Ronaldo as their marketing figurehead.
Ronaldo has promoted the service of the lender before, with a previous "CR" 12-Month depsoit fund offering 4.64% when a sum of between 25'000 to 50'000 Euros was to be deposited.
The latest offering is another "CR" 12-month deposit with a yield of 4.16% APR, available on deposits of between 25,000 euros and 2 million euors.