Spain and France 'have strong property markets'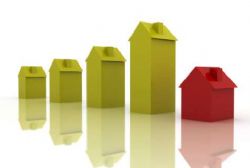 Potential expatriates might wish to consider relocating to Spain or France.
BuyAssociation editor Paul Collins explained people move to the countries due to a number of factors, including the lifestyle, climate and retirement prospects.
"They are destinations which will always remain strong in the overseas property sector," he declared.
This means their international real estate interest is likely to stay relatively healthy, "particularly for lifestyle buyers", the expert declared.
Real estate prices will always fluctuate due to economic trends, he remarked, pointing to the fall that took place at the end of last year and affected Spain and Portugal.
However, the nations are unlikely to "drop off the radar completely" as they will continually be places people want to buy in and travel to, the specialist explained.
TheMoveChannel.com revealed real estate in Spain was the most popular during March, with its share of enquiries growing by 4.68 per cent compared with the previous month.
Click here to read More News Stories by Expatriate Healthcare?