Spain gas demand drops as coal use increases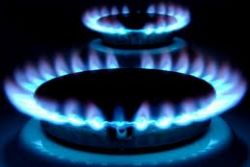 Spanish gas demand extended a year-long slump in March, gas grid manager Enagas said on Friday, as coal continued to grab a larger share of the country's generating mix.
A year-on-year fall of 9.0% in March followed a jump of 11% in February when demand rose to cope with unusually cold weather.
Coal has benefited from market regulations introduced in February 2011 and from more competitive pricing with gas.
Separate data from power grid operator REE show coal has produced 18.3% of Spain's electricity in the past year, and gas 17.2%.
Demand for electricity has also been falling in Spain, closely linked to the country's faltering economic performance.
Spain needed to import 99.9% of its gas supplies in March, 39% of which came from Algeria. Liquefied natural gas, of which Spain is typically the world's fourth-biggest importer, accounted for 56% of supplies.
LNG unloaded at Spanish regasification terminals fell by 23.8% in March from the same month a year ago.
Pipeline gas imports meanwhile jumped by 26.2% from March 2011, when the 8 billion cubic metres-per-year Medgaz pipeline from Algeria entered service.