Airlines and Aviation Industry criticise air fees hike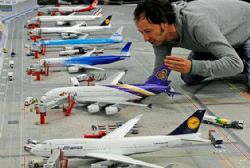 A number of Spanish airlines and other private businesses working within the the AENA network of airports have joined together in criticism of the higher airport fees proposed in the 2012 draft state budget.Aceta y ALA estimate that this will mean national average of an 18.7% increase in airport fees at AENA airports, with Madrid-Barajas airport being penalised with a 50.27% increase, and Barcelona-El Prat by 53.49%.
The International Air Transport Association (IATA), has sent a strong letter to the Ministry of Development in which it states that such an increase is not acceptable, especially in times of escalating fuel costs and and poor economic conditions.
A further employer in the sector, AECA, has spoken of their concerns over "the weakening of flight scheduling for the summer 2012", with cuts of up to 12% of all flights to the Canaries, up to 10% to the Balearics and 7% to Madrid - cuts which have all been made before the impact of an increase in charges can be guessed at.
As far as airlines are concerned, Air Nostrum issued a statement that the increases are "disproportionate" at a time when Spanish aviation is suffering one of it's worst years, and likely to worsen.