Alicante and Valencia airports see largest traffic drops in Q1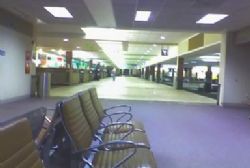 The Airports of Valencia-Manises and Alicante- El Altet have seen a greater fall in number during the first quarter of 2012 than any other airports in the AENA network.
The region of Valencia's 2 (Operational) airports saw the largest drop in passenger numbers of any of the country's 15 busiest airports.
El Altet, the 7th busiest Spanish airport in 2011, brought a fall for Q1 2012 of 11.2%, whilst traffic at Manises fell by 11.4%.
The fall in passenger numbers recorded across all AENA airports last quarter, compared to Q1 of 2011 totalled 5.3%.
Ryanair's decision to cut 18 routes and limit a further 19 at El Altet airport - resulting in the loss of around 300 flights per week over the summer period - has been the major reason affecting these figures. Ryanair themselves predicted that that this was result in the airport seeing a decline in passenger numbers of 10%.