Expansion calls for the closure of 15 Spanish airports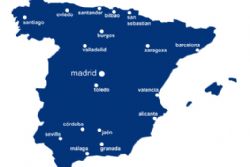 A damning report in today's 'Expansion' newspaper has called for the closure of 15 Spanish airports.
Leaving aside the controversial issues of Ciudad Real (Which closed on Friday), Llieda (no confirmed airline) and Castellon (Yet to see it's first flight) privately owned airports, the report goes on to criticise a number of publically owned airports in the AENA network which are operating at a one-third capacity. As such these airports are losing vast sums of of money on a n almost permenant basis.
Of the airports in question 2 are in Galicia, 2 in the Basque Country and Navarra, 2 in Andalusia, 3 in Castile and Leon, 1 in Aragon, Murcia and another 1 in Extremadura. Others airports in the network are unprofitable, but work to a higher capacity and as such at least have the potential to improve things.
The one things that these unprofitable airports have in common is that they were all built during the 'property boom years' when public loans were plentiful and there was (seemingly) a demand for air travel to the regions. And in the majority of cases the PSOE government was happy to appease the the nationalistic pride of the regions and allow them their own airports that would soon become a dead weight.