AENA to Auction Duty-Free Shops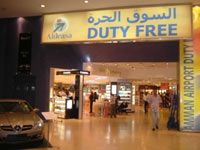 Spanish state-owned airport operator AENA Aeropuertos SA may auction its chain of duty-free stores managed by Aldeasa, Expansion reported today, citing unidentified people.
Aldeasa's stores generate more than 200 million euros per year and its contract ends in December of 2012, the newspaper said. Before a possible initial public offering of AENA in two years time, the operator wants to reduce its overheads and increase revenue from commercial activities, it said.