Spain could intervene in overspending regions by May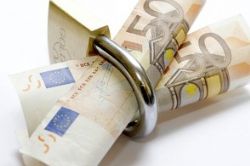 Spain's central government could intervene in the finances of overspending regional authorities as soon as May, a government source said on Monday.
Spain missed its public deficit target by a wide margin in 2011 largely due to regional overspending which the conservative government has said it will punish if not brought under control.
Spain's 17-autonomous regions must slash their public deficits to 1.5 percent of gross domestic product in 2012 from 2.9 percent of GDP last year.
The lower house of Parliament passed a law last week giving the central government powers to sanction autonomous regions which are not meeting the strict budget targets.