One fifth of rich want to flee gloomy Britain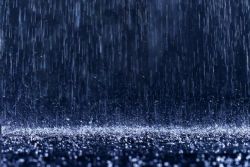 1 in 5 Britons with more than £250,000 in savings are thinking of living abroad because they are tired of crime, poor weather and the high cost of living, the wealth management arm of Lloyds Banking Group said on Monday.
Britain, facing the worst economic crisis in nearly a century, is grappling with how to preserve its image as a safe-haven for the international rich while increasing taxes and slashing public spending.
But the research from Lloyds TSB International Wealth showed that 19% of wealthy Britons were thinking of moving to euro zone countries like France and Spain or further afield to the United States, Australia, New Zealand or Canada.
"It is clear that a significant and growing minority see opportunity and a better quality of life overseas," Lloyds TSB International Wealth Director Nicholas Boys Smith, who oversaw the report, said in a statement.
"Our research suggests the number of wealthy people leaving the UK is set to increase in the next 2 years," he said.
"Clearly there's a growing minority that is worried about the outlook; infrastructure, crime, anti-social behaviour, tax, red tape and do believe that there are better options abroad," Boys Smith told Reuters.
"What's interesting is one of the highest proportions of people looking to leave are wealthy people living in London, and the highest proportion of wealthy people looking to leave are aged 25-34.
"It is people who are out there with a career in front of them, looking to go out and make money, do things and make their own impact in the world, not just people retiring to France or Spain for a place in the sun," he added.
About half a million people in Britain have more than £250,000 in savings or investments that exclude property.
More than half of those interviewed cited crime and anti-social behaviour as reasons to leave, while poor weather and the high cost of living were also cited.
"This includes the large number of successful, affluent individuals who play an important role in powering the UK economy," said Boys Smith. "We're talking about real people doing real jobs in the real economy."
So what could stop the rich from fleeing Britain's green and pleasant shores?
More than 60% of those interviewed said that investing in better infrastructure would make the UK a more attractive place to live in, while about half said they wanted less red tape for businesses and lower taxes.
With most of Britain's 62 million people facing the pinch of rising prices and muted wage growth, the taxation of the rich has become a headache for the Conservative-Liberal coalition government.
UK Chancellor (finance minister) George Osborne has expressed shock at the scale of legal tax avoidance by multi-millionaires while the opposition Labour party has accused ministers of pandering to the rich by lowering income tax for those earning more than £150,000.