Banco Sabadell favourite to aquire CaixaCatalunya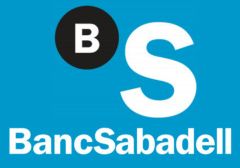 The Bank of Spain's auction of Caixa Catalunya, partly nationalised by means of an injection of capital from the Bank Restructuring Fund (FROB) last year, is just days away.
Rumoured potential buyers have included the likes of Banco Popular and Santander, as a means of growing their operations in Catalonia - despite ruling themselves out of any further takeovers or mergers .
Last week the CEO of Banco Sabadell, Jaime Guardiola, commented how the Banco de Valencia (also controlled by the FROB and up for sale) and Caixa Catalonia were of interest due to their broad client base.
Despite being 90% nationalised, Caixa Catalunya still managed to increase its customer numbers by 140,000 in 2011 to reach 950,000 clients who received either a salary or pension paid into an account with them - a 21% market share of this demographic.
It is believed that Banco Sabadell are the Regional Governments preferred choice to buy the troubled lender, although this would result in a overlap of offices in a location where they already have some 900 branches, and where CaixaCatalonia have closed 250 branches to date due to existing overlaps arising from recent mergers.
Another consideration going against Sabadell is their recent recent acquisition of Caja Mediterraneo (CAM) from FROB earlier this year. As such the group would have preferred a little more time before aquiring yet another lender, but the Bank of Spain have been under strict instruction from the government to push forward with a sale without delay.
Another favourite candidate expected to make a strong bid for CaixaCataluna is Banco Popular, who reached the final stage in bidding for Unnim, before losing out to BBVA.