Secretary for Infrastructure justifies AENA airport tax hike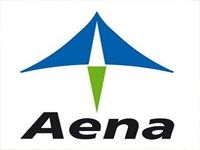 The secretary of state for infrastructure, Rafael Catala, has justified the rise in airport charges imposed in the recent draft state budget, by the need to recover the investment made in previous infrastructure projects made by the Ministry of Development.
Catala also questioned why the increases were being so harshly receieved when "We have simply set the rates at the level of our European competitors".
Rafael Simancas, the PSOE party spokesman for development, told members of the press how the increase in airport taxes will be an average of 19% and is a grave threat to Spanish tourism. He went on to ask the Ministry of Development to explain their proposals to reform the award concessions to operate and control the country's motorway network.
The PP's Andres Ayala countered that any reforms of the sector necessary only due to the legacy left to them by the previous Socialist administration, with debt of more than €40,000 million - the interest alone of which will be €2,540 million this year.