Government may force Iberia into arbitration with SEPLA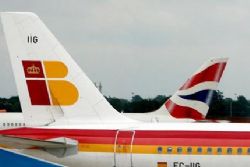 The Ministry of Development is doubtful that they can mediate in the dispute between the SEPLA pilots union and Iberia airlines.
The Minister of Development, Ana Pastor, explored the possibility of arbitration between the two parties last month when she appointed former Minister Manuel Pimental, however, the attempt ended in failure in a matter of days.
Meanwhile, yesterday the SEPLA union representative for Iberia, Justo Peral, has called for further arbitration. This is something the company is no longer in favour of, with Iberia lawyers pointing out that the Royal Decree 1977 concerning strike action does not oblige them to enter into form of arbitration.
The Government may go against this law to issue a 'binding award' providing that 3 scenarios are met :
The first is that the strike lasts a long time.
The second, that the situation causes a serious loss for the national economy.
Thirdly, there is not even the slightest chance of a resolution being reached.
If the Government force such an award the airline will be forced to accept arbitration with SEPLA.
To date the action has resulted in 13 days of strikes, with further action planned for every Monday and Friday until the 20th July, which is expected to result in a loss of €90 million for the airline.
A similar situation arose following a 1999 SEPLA Strike when the union appealed for arbitration over a prolonged peiod of strikes, where the Constitutional Court supported the legality of the award.