Black Economy of Spain equal to 70pct of Health budget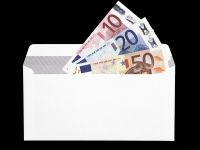 A recent study of the underground, or 'Black' economy of Spain has found that it is currently worth some €212,125 million, and accounting for almost 22.5% of the GDP of the country.
The study was performed by the Tax Research Institute of the United Kingdom at the request of the European Parliament.
The EU executive secretary of the PSOE, Juan Moscoso del Prado, said that the value of money within the black economy is the equivalent of 70% of the country's healthcare budget.
Such 'third party' studies are the only effective means of gauging the level of black money, as the Government does not produce official estimates on the matter.
The report compares the situation across all EU countries, and found that Bulgaria, Romania, Lithuania and Estonia all had an underground economy with a value greater than 30% of the state GDP. For example, the black economy of Estonia was found to be 260% of the state healthcare budget.
Spain is slightly above the European average, which stands at 22.1% of GDP, but recorded a higher level than neighboring countries such as France or Germany, but in line with Portugal and Belgium.
Austria is by far the EU country with the least significant underground economy, coming in at less than 10% of GDP.