Ministry of Health to Charge Pensioners for Prescriptions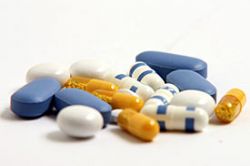 Ana Mato, the Minister for Health, is due to speak in parliament today to propose that those in need of medical prescriptions from the state pay a contribution towards the cost.
The Autonomous regions currently take responsibility for controlling their own healthcare budgets.
The Minister is proposing that the amount payable increases from 40% of the cost to 50% where the recipient earns less than €100'000 per year, rising to 60% if earnings are beyond that sum.Pensioners, who currently get their prescriptions for free, will pay 10% of the prescription cost. Pensioners on high incomes will pay 20%.
However, the Government has also put measures in place to protect those with a chronic illness.
Despite objections from the Pharmaceutical industry, the Healthcare sector and consumer groups, the Cabinet is expected to approve the measure this Friday, and then introduce it by Royal Decree. Ths measure alone is expected to result in the saving of €1 billion, and just one of a range of healthcare measures expected to save €7 billion per year.
The Ministry of Health is also looking into 'health tourism' by both EU Citizens resident in Spain,and those who use the Spanish healthcare system while here on holiday.