Loan defaults hit record high in February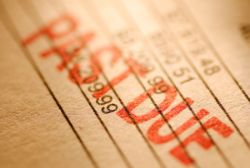 The Banking Industry of Spain had detected a sharp increase in the number of defaults during the first quarter of 2012, which the Bank of Spain has confirmed is 'a widespread problem'.
According to provisional data provided by the Bank of Spain, the NPL ratio of the Spanish financial sector increased 20% over the course of February, remaining at 8.15%.
This increase represents the eight consecutive month of the rising number of defaults, after the slight decline that occurred in June, when the figure fell 6.48% to 6.41%.
According to industry sources the main concern in the sector is focusing on the rise of defaults by small and medium sized companies. After several quarters driven by defaults on developers, the further deterioration of the Spanish economy is causing families and small businesses to fail to meet its obligations.