Vueling not to follow Ryanair in ticket surcharges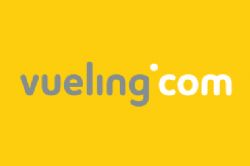 The Chairman of Vueling, Josep Piqué, announced yesterday how the airline will not follow Ryanair in applying additional surcharges to passengers to passengers who have already bought tickets to fly to or from Spain.
The government recently announced an increase in airport charges, which are expected to be an average of 19%.
Pique was speaking at an aviation conference where ha said that many airlines are struggling due to rising costs, affected by increasing fuel prices and the exchange rate, in addition to a decrease in Spanish domestic demand. Therefore, the president of Vueling said how the airline had to treat passenger with sensitivity, as they would be intrumental in any future growth.