CaixaBank net profits fall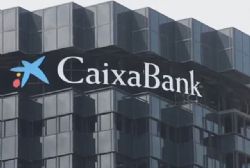 Spain's CaixaBank said net profits dropped 84% over Q1 of 2012 on Thursday after it took hefty provisions against potentially soured property assets to comply with government regulation on capital levels.
Net profit fell to €48 million in the 3 three months from €302 million in the same quarter last year, the newly listed bank said.
CaixaBank, which floated on the stock exchange last year after a government drive forcing regional banks to seek private investors, said it had set aside all the necessary provisions to meet the new capital rules.
The Spanish government passed legislation early this year to force the banking sector to put aside over €50 billion of provisions to mop up real estate losses and encourage mergers and cost savings without the help of state funds.
The Bank of Spain on Tuesday approved all Spanish banks' plans to boost capital, saying the lenders had presented a need of capital and provisions of €53.8 billion euros.
CaixBank said it had provisioned for €2.4 billion euros in the first quarter to meet the requirements.
The bank, whose board on Wednesday approved its acquisition of smaller rival Banca Civica, reported a non-performing loans ratio of 5.25% at the end of March, up from 4.9% at end-December.