Reus airport expects to welcome 640'000 passengers this summer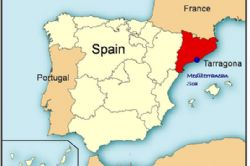 Reus Airport expects to welcome around 640,000 passenger this summer.
According to AENA surces, 500'000 of these passengers will be provided by Ryanair; 80,000 of them by Thomson charter flights; 50,000 by Jet2.com; 3,000 to 5,000 by Skyworks (who fly between Reus and Bern) and possibly 14'000 from the establishment of routes by a Russian airline, expected to be finalised during May.
Last year, 325,000 Russians visited Catalonia, with 60% of them staying on the Costa Dorada, and as such this was targetted as a key market for 2013.
Aside from the Russians, airport executives wanted to explore new markets away from the traditional British and Irish passengers, such as those travelling from Nordic or Israeli countries.
The Director General of Transport and Mobility, Ricard Font, told the press how it was importnant to maintain both the number of flights and the occupancy levels on flights, but also to concentrate on developing routes that would be profitable for both the airlines and for businesses in the area.
The airport aalso reported that Ryanair will continue to operate from the airport this winter with about 40 flights per week, although the exact routes are still to be decided.