European Commission may investigate Spain airport fee hike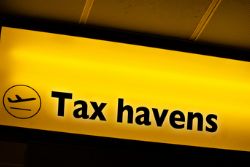 The European Commission is considering the measures proposed by Mariano Rajoy's first draft state budget, to increase airport fees at the state owned AENA network of airport by an average of 10.5%.
According to a a source at the EC in Brussels, the commission if monitoring the proposal as they belive that the measure may be in breach a directive made in 2009.
European Community law requires that a specific state authority monitors any changes in airport charges. As such,the Airport Economic Regulatory Commission was created in Spain in August of 2011. This body became operational on the 31st of December 2011 but have so far been silent on the issue of the imposition of any increase in charges.
If the European Commission finds that the government of spain has increased airport fees unfairly or illegally, Spain could face sanctions by Brussels.