Jet2 Introduce new route to Alicante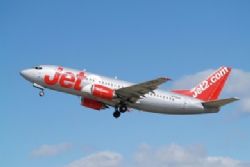 Jet2.com has announced the introduction of a new route between Alicante and Edinburgh to take effect this summer, which will offer a 20% increase in the number of passengers that the airline currently brings to the region.
The airline's CEO, Steve Heapy, said told the press that Benidorm is the second favorite destination for Brits, and as such the airline is making an important commitment to Valencia, Alicante and Benidorm in particular. "It is an important destination and a key destination for us," he commented.
Heapy stated that Jet2holidays and Jet2.com now have 8 bases in the UK : Leeds; Manchester; Newcastle; East Midlands; Belfast; Edinburgh; Blackpool and Glasgow, and operate 165 total routes to 49 different destinations in 18 countries.
The airline currently has a presence in 11 Spanish airports: Alicante; Barcelona; ​​Gran Canaria; Ibiza; Lanzarote; Malaga; Menorca; Murcia; Palma;Tenerife South and Reus. A total of 59 routes are operated from their Spanish bases to the 8 in the UK and to date the airline has carried 8 million passengers between the two countries.
Earlier this month the airline announced that they would continue to fly into Murcia's San Javier Airport for the Winter season of 2012/2013 due to the on-going delays at Corvera airport.
Councillor for Tourism, John Angel Ferrer, congratulated the company for its success and thanked them for their support, noting how the British account for 40% of all tourists visiting Benidorm.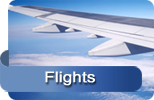 Tumbit Flights
Regardless of where you live or your reasons for visiting Spain, the whole process of searching for the cheapest and most convenient flights for you and your family can be time consuming. That's why here at Tumbit we have partnered with Cheapflights, who search through hundreds of available flights every day to find the best deals for you.