Widow forced to repay pension for murdered husband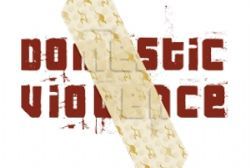 Social Security has refused to continue paying a 79-year-old Galician woman the €640-euro widow's pension she had been receiving for the last 25 years because was convicted of killing her husband.
She is also being forced to return over €32,000 euros she has received since January 2008.
The Pensioner was sentenced to serve 12 years in prison in 1987 after a Pontevedra court found her responsible for the death of her husband, but also ruled that she had acted in "self-defense" when her husband, a heavy drinker who had moved out of the family home 3 years before but continued to threaten and attack the woman and her 7 children, returned to the house with a gun and attempted to shoot her.
Armed with a stick and a pitchfork the woman and one of her sons set about beating the victim to 'teach him a lesson', then took him to a nearby bar and called the police. The victime died in hospital the next day.
"If he wasn't dead, I would be," she said.
The judge at the time did not recognize the excuse of 'legitimate defence', but did accept the 'extenuating circumstances' of a crime of passion. The son, who was also sentenced to 12 years, but was reprieved one year later, whilst the mother served 5 years of her sentance.
The pensioner now has 15 days to appeal the ruling, but with 3jobless sons at home she says she cannot afford to repay the money.