Minister of Health and Education explain their plans to save €10 billion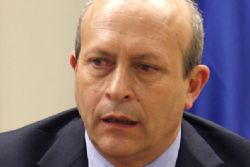 Ministers of Education and Health, Josι Ignacio Wert and Ana Mato, will meet with Deputy Prime Minister, Soraya Saenz de Santamaria to account for the proposed cuts to their respective departments, intended to save around €10 billion.
Of this €10 billion, €7 billion will come from cuts to the state health, specifically reducing the state subsidies for prescription charges .
The department of education will try to save €3 billion by means of a package of measures which will include a 20% increase in the maximum class size, together with increasing the working hours for primary school teachers to 25 hours per week, and to 20 hours for other schools and colleges.
The Cabinet have also granted permission to the regions to increase university tuition fees .
University student currently pay between 15 - 25% of the actual cost of the degrees for the first school year on enrollment, as decided by each region. The payment increases to 30-100% for subsequent years.