Further Health Austerity Measures Ruled Out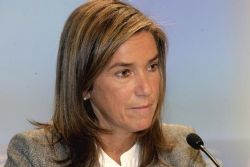 Spain is ruling out the need for a second wave of austerity measures to reduce the country's public health care costs, Health Minister Ana Mato said in an interview with the ABC newspaper.
The Spanish health system's "sustainability is guaranteed" after the latest measures approved by the Cabinet on April 20, Mato was quoted as saying, according to the paper.
Just last week the Minister for Health announced how she has proposed changes to the contributions made by patients towards prescription costs , which alone is expected to result in the saving of over €1 billion per year.