Valencia to cut up to 50pct of public workers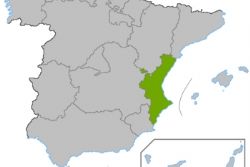 The Spanish region of Valencia plans to cut 40 percent to 50 percent of its almost 11,000 public workers to save money, the area's Vice President Jose Ciscar said in an interview with El Mundo.
Along with the "significant" job reduction plan, the regional government will transform the 43 public companies and entities into six big groups, Ciscar said, according to the newspaper.
On Friday Ciscar also told the newspaper how he had no concerns that the central government could intervene in the region's finances to take control of their budget.