Spain may lose 3 million tourists this year due to AENA tax hikes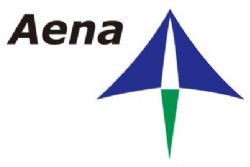 Exceltur has found that the recent increase in airport charges, together with high fuel prices and the recovery of some Mediterranean markets such as Tunisia or Morocco, threaten the Spanish tourist season.
Tourism accounts for around 12% of Spanish economy, and is heavily reliant on foreign tourists who stand to be affected by the recent announcement that AENA airport charges are to increase by an average of 19% .
The Industry lobby group also estimated that around 3 million foreign tourists may be lost once theses increases are applied from the 1st of July, causing a loss of €1.6 billion for the remainder of the season, and having serious consequences on employment and revenues earned by the state in taxes.
Spain's busiest 2 airports - Madrid-Barajas and Barcelona-El Prat - will be worst affected, with charges increasing by as much as 50%, with the major tourist destinations of Palma; Malaga; Tenerife and Alicante also being affected. This is expected to cause a number of international tour operators to revist their policy on promoting emerging markets such as Morocco and Egypt.
The increase will also hit the low-cost weekend city breaks which a number of budget airlines have promoted for Barcelona and Madrid over recent years.
Meanwhile, airlines have warned that they will be forced to increase prices an average of €10, according to the Spanish Association of Air Transport Companies (ACETA). Ryanair have alreay advised their clients that if the government goes ahead with the increases, a surcharge will be debitted from their account before they will be allowed to fly.