Government calls on 4 Banks to merge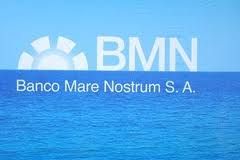 Spain is urging four financial institutions to seek mergers ahead of a likely deterioration of the sector, according to daily newspaper El Mundo in its Monday Internet edition, citing sources familiar with the situation.
Last Friday, the government warned Unicaja, Ibercaja, Banco Mare Nostrum and Liberbank that they need to become stronger to face up to further possible threats. However, the banks are showing resistance as they argue they're still digesting previous alliances, the paper adds.