Foreign property investors 'sticking to strong markets'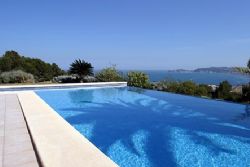 Potential property investors interested in investing in foreign real estate are typically buying property in established destinations, it has been claimed.
A Place in the Sun Magazine editor Liz Rowlinson argued the climate has changed since the global economic downturn.
Around five years ago, investors were interested in finding the "next thing or an up-and-coming place", she claimed, however nowadays people are trying to reduce the risk of their overseas property purchases and looking at countries such as Spain and France, the specialist continued.
These are the "solid, established, well-tested markets", Ms Rowlinson declared.
Individuals are "steering very clear" of emerging markets and would rather invest in somewhere they are more certain about instead of Eastern Europe, the Balkans or places even further afield, she added.
UK buyers intending to purchase foreign property are most commonly looking at buying in Spain, Rightmove Overseas recently reported.
Click here to read More News Stories by Expatriate Healthcare?