Consumer group criticises plans to end 'free' healthcare for foreigners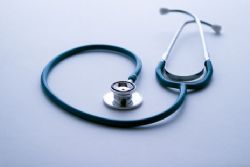 The FACUA Consumers in action group has criticised the threat by the Spanish Government to withhold health cover from immigrants who do not hold the correct documentation, and who have been unable to find work, as being both 'Immoral' and a 'Death sentance'.
Last week the Minister of Health announced that simply being enrolled on the Padron would no longer be sufficient justification to recieve a health card.
The new measures propose that full fiscal residence will be required, meaning that those who live in Spain without the appropriate documentation will only be able to receive emergency, maternity and child healthcare.
FACUA estimate that as many as 500'000 people could be affected, due in part to being unable to secure a legal contract of employment at a time when there are more than 5 million unemployed. They note that many immigrants are forced to work in the black economy by unscrupulous employers taking advantage of their vulnerability.