Spain - France border to be controlled for ECB summit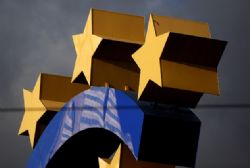 Spain will implement controls at the border with France this coming weekend, due to the ECB summit being held In Bareclona on the 3rd of May.
This control will be in place from the 27th of April until the 4th of May, and will involve the temporary suspension of the Schengen Agreement on free movement of citizens among the 27 European Union countries.
According to the Ministry of Interior, the land boundaries with France will be controlled at the borders with La Jonquera, Port Bou, Puigcerdá, Camprodon, Les and Canfranc and also at Girona and Barcelona airports.
The details of the Schengen Agreement allow the free movement of European Citizens within member states, but also allows for borders to be temporarily interrupted in the case of serious threats to public order or national security.
The Ministry of the Interior has concerns over the possibility of foreign protesters flocking to Barcelona to protest over the austerity measures implemented by governments to overcome the crisis.