Spain Mortgage Offers Decrease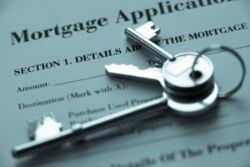 Spain's National Institute of Statistics (INE) today released a report detailing how the number of Mortgages approved on Spanish property fell in February by 47.1% when compared with February of 2011.
February's decline was higher than the previous highest year on year decline recorded in January 2012 of a 41.4%.
The amount of house mortgage lending fell by 54.8% from a year ago.
There was a 42.4% annual decline in the number of all mortgages awarded, with lending falling by 49.6% year on year.