Alicante airport awards contract to private company owned by AENA director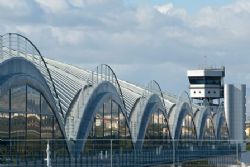 AENA Management at Alicante's El Altet airport has awarded a contract to Airia Engineering to undertake work at the facility.
Coincidentally, the Vice President and CEO of Airia Engineering, Francisco Cal, was also appointed to the AENA board of directors in February of this year.
Francisco Cal was previously the President of AENA in 1998, which was then under the Partido Popular administration.