PSOE Oppose new Royal Decree on Healthcare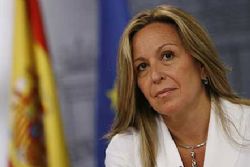 The PSOE is preparing to oppose the recently announced royal decree on extra charges for access to public healthcare in the Constitutional Court.
The left-wing opposition party believe that the measure infringes the constitutional rights of the Autonomous Communities, who central government will force to impose the new rules.
PSOE Spokesman for Health, Trinidad Jiménez, gave a press conference this morning calling for the government to explain how Spaniards over the age of 27, who are to be considered 'outside the family uni', and divorced or separated women who have never paid into the social security system, when they need healthcare will be treated undert the terms of the new reforms.
The new requirements of a person having to have paid into the Spanish social security system in order to be eligible for a health card, leaves many Spaniards without access to public healthcare, and also excludes immigrants who do not have the correct documentation or who do not pay taxes.
The PSOE spokesman in Congress referred to the move as being "a death sentence" for many and have promised to observe how the region of Andalusia progress with their opposition of the decree before taking it to the Constitutional Court.